The Executive Board term is July 2023 to June 2025.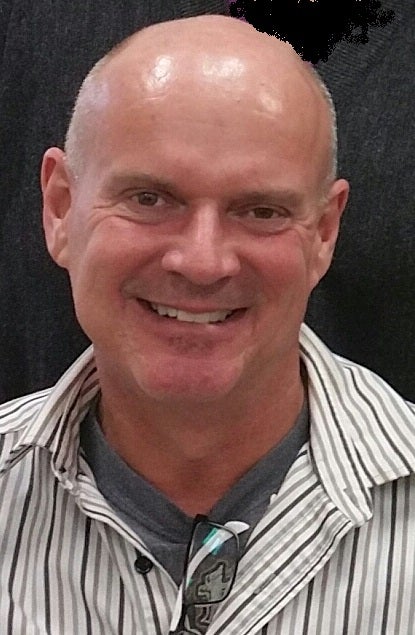 Jay Hunter, President
hunter@cupe5167.org   905-522-0917 x 225
Jay has been a member of Local 5 since 1995, and then CUPE Local 5 and 167 merged in 2000. Jay is a Lead Hand in the City Parks Department. Jay was elected to the Executive in 2006 and was the City Outside Unit Vice President for 2 terms, Executive Administrator (Recording Secretary) for 2 terms, and was elected as the Vice President/Chief Steward in 2014. Jay served 2 terms as the VP and is now the President for his second term. Jay has a wealth of experience on various committees such as: education, health & safety, job evaluation, and bylaws. Jay is our resident Job Evaluation guru!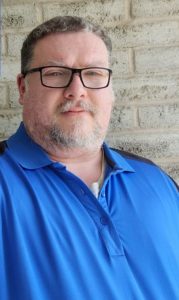 Jason Lucas, Vice President 
lucas@cupe5167.org or 905-522-0917 x 226
Jason started out as a Steward and City Inside Grievance Committee member. He has also been on the last 2 City Bargaining Committees. He was elected as the Temporary City Inside Vice President in 2019 and won re-election in 2021. Jason then stepped up to be the Temporary Vice President until June 2023. Jason has over 15 years of union work and has a vast knowledge of labour law, bargaining and health and safety. He is also an avid gamer and tech guy!!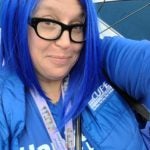 Jodi Coville, Executive Administrator
administrator@cupe5167.org   905-522-0917 x 229
Jodi has been a member of CUPE Local 5167 since she began at the City of Hamilton in the Healthy and Safe Communities Department in 2004.  Jodi is an Ontario Works Trainer. She began as a Steward in 2009, was a Trustee, newsletter committee member and was elected as Treasurer in 2012. Unfortunately due to personal reasons she was not able to complete her term after 16 months. Jodi was elected as the Full Time Executive Administrator in 2014. Her portfolio is member service/representation, communications, facilities, records coordination, staff supervision/direct report, signing officer, job evaluation committee, City bargaining committee, Staff bargaining committee lead, bylaw and newsletter chair. Jodi implemented social media in November of 2014 for the local and is responsible for the website, social media accounts and eblasts. She loves when her Executive and Members send her pictures to keep the members informed of 5167 activities! So go like 5167 on Twitter, Facebook, Instagram, youtube and TikTok!  cupelocal5167 | Twitter, Instagram, Facebook, TikTok | Linktree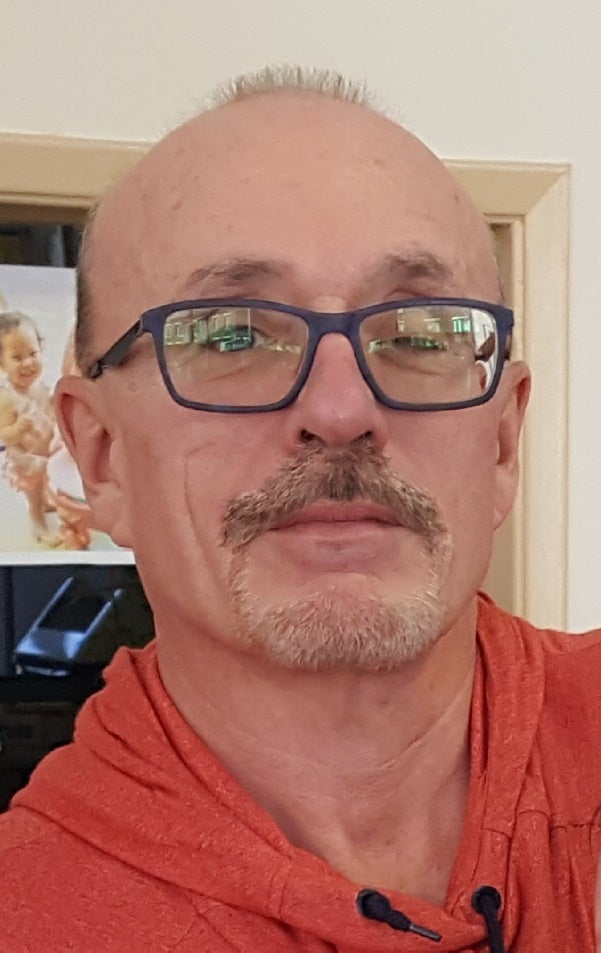 Oral Riseing, Treasurer
treasurer@cupe5167.org  905-522-0917
Oral has been a member of CUPE Local 5167 since 2004. Oral is a Financial Assistant II with the City Unit. Oral became a Steward in 2007 and was active on many committees over the years such as: bargaining, strike, and the grievance committee. Oral was elected as the Treasurer from 2008 to 2012 and 2013 to present.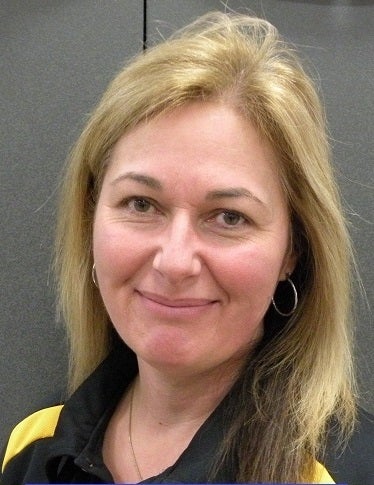 Ann Jenkins, 2nd Vice President
jenkins@cupe5167.org   905-522-0917
Ann has been a member of CUPE Local 5167 since 2004 and is currently an Employment Development Councillor in the City of Hamilton Unit. Ann was elected to the 3rd Vice President position in 2010 and served 4 terms prior to being elected 2nd VP.  Ann was also a Steward, JHSC committee member, and is CUPE OD Education Facilitator and a CUPE OD OMECC Chair.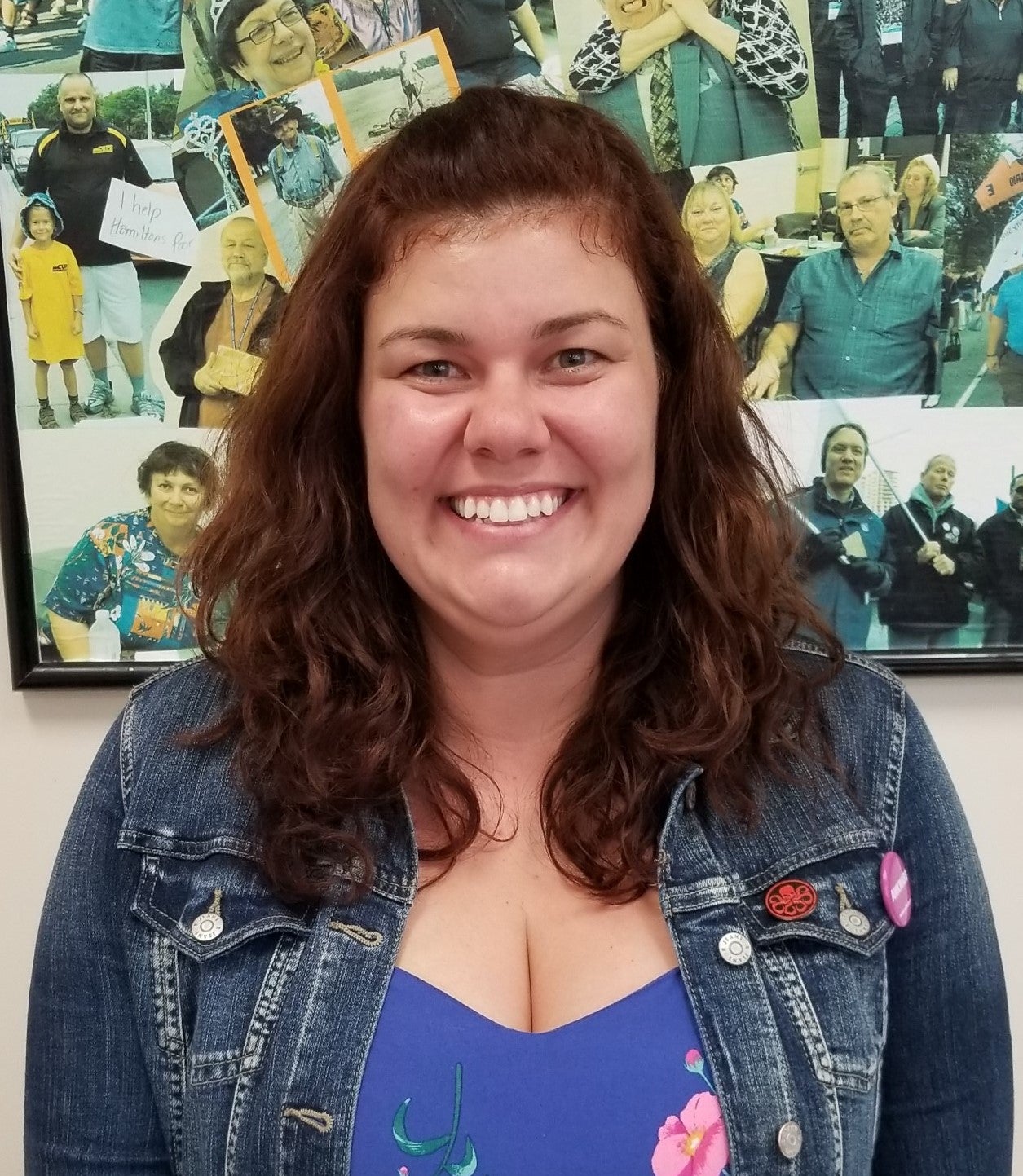 Virginia Stonehouse, Education Coordinator 
education@cupe5167.org  905-522-0917
Virginia has been a member of the CUPE Local since 2009. Virginia currently works in the Tourism and Culture department for the City of Hamilton. Virginia became a steward in 2018 and was elected to be the first part time worker to sit on the bargaining committee in 2018/2019.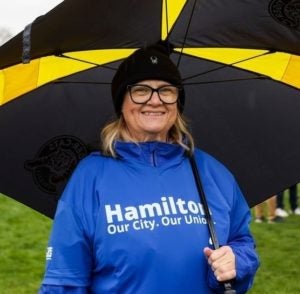 Ruth Graves, Social Planning Coordinator
social@cupe5167.org  905-522-0917
Ruth has been an active Steward and Committee member for years. Ruth jumped into her new role and recently planned her first 5167 Hop into Easter event and it was a total success!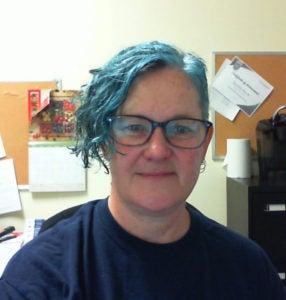 Dorothy Heuck, Equity Coordinator 
equity@cupe5167.org or  905-522-0917
Dorothy has been an active member of CUPE 5167 since 2012 when she became a Union Steward.
Dorothy is a Recreation Coordinator in Healthy and Safe Communities Department, Recreation Division.
She was elected into the Trustee Position in 2014 and continued in that position until June 2021.
Dorothy was appointed as the 2nd VP to fill in for a short-term temporary leave in 2017 and has been a Sargent of Arms for 1 term. 
She has also sat on various Union related committees such as: Education, Health and Safety, Job Evaluation, Grievance and the Strike Committee.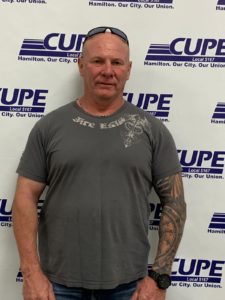 Lee Willson, Airport Vice President
airportvp@cupe5167.org or   905-522-0917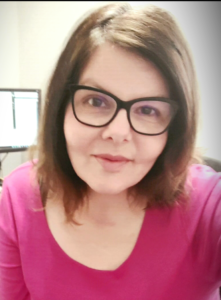 Tracey Provo,  City Inside Vice President. 
cityinsidevp@cupe5167.org  905-522-0917
Tracey has been a member of CUPE Local 5167 since 2001. She has worked in various roles and is currently an Ontario Works Case Manager. She is a Union Steward & JHSC representative. Tracey stepped up to be the City Inside Vice President and is loving the challenge. 
Tracey is a recognized Certified Associate of Project Management (CAPM) and holds a diploma as a Social Service Worker. She brings extensive community resource knowledge & planning experience. Tracey is also a Coffee enthusiast.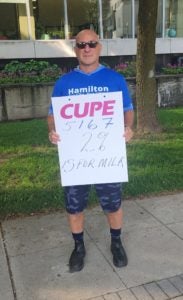 Bobby Barnett, City Outside Vice President
cityoutsidevp@cupe5167.org or 905-522-0917 x 224
15 years as an active steward in the workplace
8 years JJEAC
4 years serving on the outside grievance committee.
2022 Bargaining Committee Member
Any indignation of yours is an indignation of Bobby's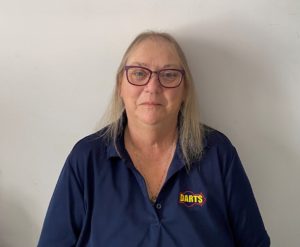 Marlene Blair, DARTS Vice President
905-522-0917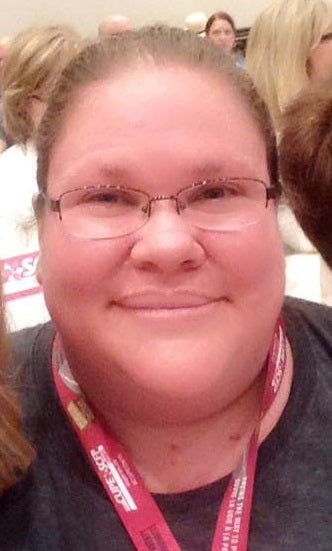 Paula Masys-Pollock, Good Shepherd Vice President
goodshepherdvp@cupe5167.org  905-522-0917
Paula has been working in Outreach Services at Good Shepherd Women's Services since 1999. Paula has been active on many committees over the years such as: health & safety, grievance, newsletter, bargaining, political action, education and bylaws. Paula has been the Unit Vice President since 2008.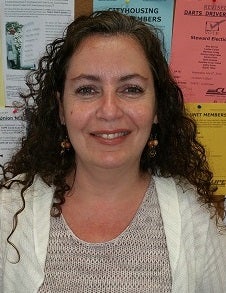 Sue Lavallee, Lodges Vice President
lodgesvp@cupe5167.org   905-522-0917
Sue has been providing Administrative Support to the City of Hamilton Lodges since 2007. Sue has been an active Steward from the very beginning. In addition, she has been an active committee member participating on the newsletter, negotiating, education and bylaw committees at one time or another. Sue was elected as the Lodges Vice President in 2016. Sue has been a long time union activist for many years prior to joining CUPE Local 5167.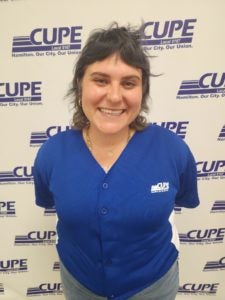 Tessa Hering, RBG Vice President
rbgvp@cupe5167.org    905-522-0917
Tessa has been a gardener at Royal Botanical Gardens since 2015. She has been on various union committees like JHSC, Bargaining, Grievance and has been an active steward since 2018. Tessa has a very good dog named Garbanzo Beans, but he prefers to go by Beans.  Tessa is new to the RBG unit VP role but is looking forward to the challenge.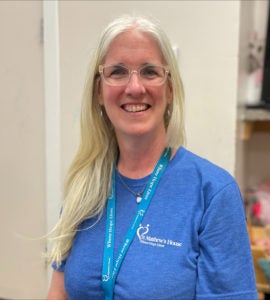 Andrea Cowan,  SMH Vice President
smhvp@cupe5167.org               905-522-0917
Andrea has worked at St. Matthew's House since February 2021 where she started in the Admin Assistant role. Last year she took the role of Early Childhood Assistant in the Childcare program and joined Local 5167. She ran for Unit VP and has been representing SMH since February. She is thrilled to be a part of CUPE Local 5167.